Jackson Hole White Water Rafting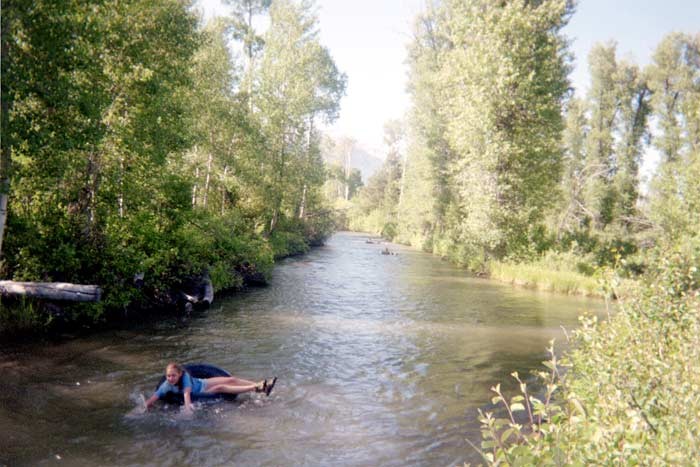 and Its Many Other Water Sports
The waters surrounding our ranch are home to world class Jackson Hole white water rafting, float trips and more.
Scenic float trips on the Snake River area are available through professional outfitters. Half or full-day trips on quiet waters beneath the towering Tetons are enjoyed by many. The more adventuresome may sign up for an exciting trip on whitewater stretches in the Snake River Canyon.
Mid week, kids and adults are dropped off at either Jackson Lake or other lakes in the region to relax by the shores, splash around in a tube or trying their luck at paddle boarding. The Ranch swimming hole and meandering creek afford swimming and inner tubing opportunities for those hot afternoons.
Enjoy Jackson Hole white water rafting and other adventurous water activities when you stay with us.